RS-stocknr.:

245-5581

Fabrikantnummer:

C6-0-RS

Fabrikant:
Bekijk alle Hinges
---
72 op voorraad - levertijd is 1
werkdag(en)
(EU-voorraad)
274 op voorraad - levertijd is 3 à 5 werkdagen
(UK-voorraad)
Prijs Each (In a Pack of 2)
Aantal stuks
Per stuk
Per pak*
2 - 8
€ 18,935
€ 37,87
10 - 18
€ 17,99
€ 35,98
20 - 58
€ 17,04
€ 34,08
60 +
€ 15,905
€ 31,81
*prijsindicatie
RS-stocknr.:

245-5581

Fabrikantnummer:

C6-0-RS

Fabrikant:
Productomschrijving
Southco Position Control, Detent Hinges, Plastic/Steel
These hinges from Southco are designed to keep door/ windows in the position desired by a user. We offer a choice of hinges featuring different opening angles from 80° up to 150°. A free Swinging option is also available. Hinges are made from Acetal Copolymer but a tube is made from hardened steel. Hinges guarantee an increased durability and rust resistance.
Features and Benefits:
• Black Acetal with steel components
• 3 variations of hold open angle available
• Snap on covers (supplied) cover mounting
• 45 kg loading
Hold Open Angles:
FAQ:
What are the dimensions of the hinges?
Please, look at the specifications sections below to find an exact information. You can also find all the details in the datasheet.
What is the operating temperature range?
Hinges are designed to operate in a temperature range between -20°C up to 80°C.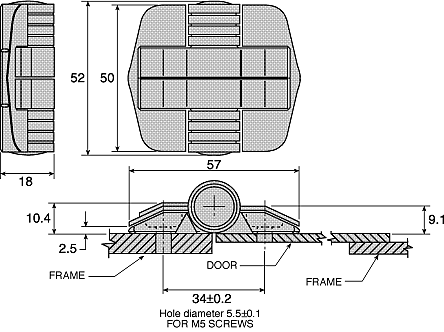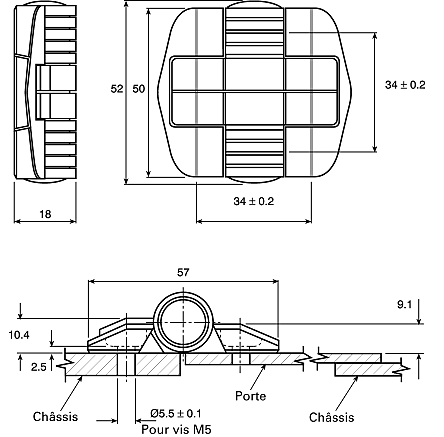 ---
Specificaties
| Kenmerk | Waarde |
| --- | --- |
| Hinge Type | Detent Hinge |
| Length | 52mm |
| Closing Type | Free Swinging |
| Width | 57mm |
| Thickness | 10.4mm |
| Fixing Method | Screw |
72 op voorraad - levertijd is 1
werkdag(en)
(EU-voorraad)
274 op voorraad - levertijd is 3 à 5 werkdagen
(UK-voorraad)
Prijs Each (In a Pack of 2)
Aantal stuks
Per stuk
Per pak*
2 - 8
€ 18,935
€ 37,87
10 - 18
€ 17,99
€ 35,98
20 - 58
€ 17,04
€ 34,08
60 +
€ 15,905
€ 31,81
*prijsindicatie