STMicroelectronics LED Driver, 100mA Output, Constant Current Dimmable
RS-stocknr.:

252-3650

Fabrikantnummer:

L99LDLH32TR

Fabrikant: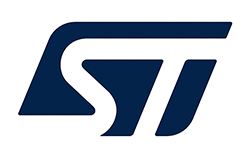 Bekijk alle LED Drivers
---
tijdelijk niet op voorraad – nieuwe voorraad verwacht op 26-03-2024, met een levertijd van 2 à 3 werkdagen.
| | |
| --- | --- |
| Aantal stuks | Per stuk |
| 1 - 9 | € 9,22 |
| 10 - 99 | € 9,04 |
| 100 - 249 | € 8,87 |
| 250 - 499 | € 8,68 |
| 500 + | € 8,51 |
RS-stocknr.:

252-3650

Fabrikantnummer:

L99LDLH32TR

Fabrikant:
Productomschrijving
The STMicroelectronics 32 channels LED driver with Automotive CAN FD Light interface is a monolithic 32-channel linear current regulator specifically designed for automotive exterior O/LED rear lighting applications. Thanks to the high side configuration of the output channels, the L99LDLH32 is suitable to drive OLED panel with common cathode. It guarantees up to 35 V output driving capability - to cover the OLED forward voltage wide spread - and features 32 regulated current sources able to provide from 1 mA up to 15 mA individually programmable current to drive each pixel of the OLED panel independently. As the other device in the family (L99LDLL16).
AEC-Q100 qualified
CAN FD light compatible serial interface, protocol handler, draft specification proposal (DSP) available from CAN in automation (CiA)
High precision oscillator integrated, no external quartz required
QFN48L 7x7 with exposed pad
Timeout watchdog with limp home
Low standby current
Stand alone/fail safe and bus mode operation
Direct drive (1 direct input), for 1 function group supporting ASIL requirements
Widest configurability by embedded non-volatile and volatile memories
Operating supply voltage range5.5 V – 40 V
the L99LDLH32 integrates a robust purely automotive CAN FD Light compatible communication interface which allows a high rate data transmission (up to 1 Mbit/s) and uses CAN FD structure for long frames. Besides the CAN FD Light compatible physical layer, the device also integrates the protocol handler, so no additional external devices are needed to facilitate communication with Commander ECU. The L99LDLH32 can operate in bus mode using CAN FD Light compatible interface or in stand-alone/fail-safe mode using internal Few Time Programmable (FTP) memory registers.
---
Specificaties
| | |
| --- | --- |
| Kenmerk | Waarde |
| Output Current | 100mA |
| Dimmable | Yes |
| Input Voltage | 5.5 → 40 V |
| Operation | Constant Current |
| LED Driver Type | LED Driver |