RS-stocknr.:

184-6009

Fabrikantnummer:

KS300

Fabrikant:
Accessory Type:
Relay Cover
For Use With:
Single Phase SSRs, Three Phase SSRs
Bekijk alle Relay Covers
---
58 op voorraad - levertijd is 1
werkdag(en)
(EU-voorraad)
317 op voorraad - levertijd is 3 à 5 werkdagen
(UK-voorraad)
| | |
| --- | --- |
| Aantal stuks | Per stuk |
| 1 - 4 | € 8,57 |
| 5 - 9 | € 8,28 |
| 10 + | € 7,85 |
RS-stocknr.:

184-6009

Fabrikantnummer:

KS300

Fabrikant:
Productomschrijving
53TP 25-50A, 530Vac, 3 Phase SSRs
High reliability
SCR output
LED status indicator
Direct load switching of motors, heaters and transformers
Dimensions:H30 x W73.4 x D103.8mm
Terminal Type Screw; Saddle Clamp
8pF Input-Output Capacitance
Note
Heat sink not included. For load current de-rating and heat sink details see manufacturers datasheet
Caution
Derating will limit the maximum load current at temperatures above 25 °C
Approvals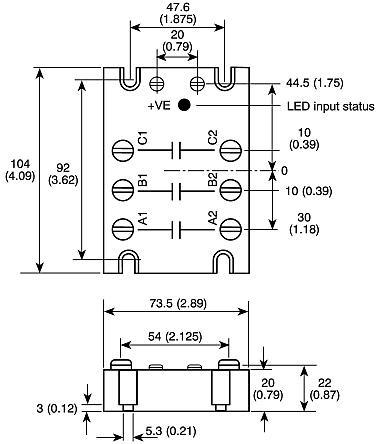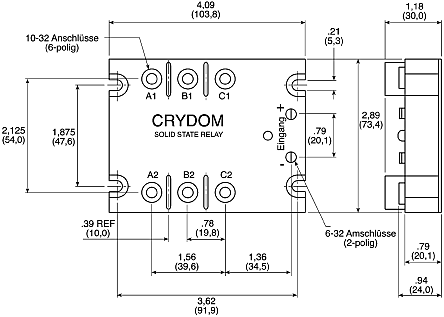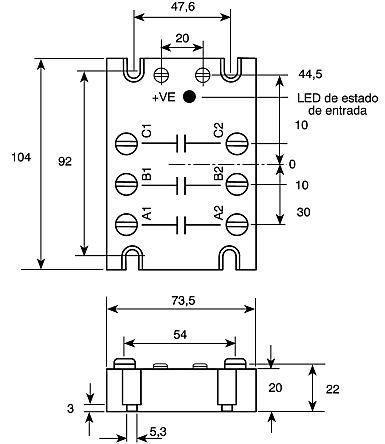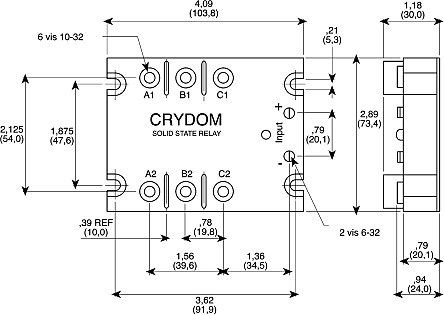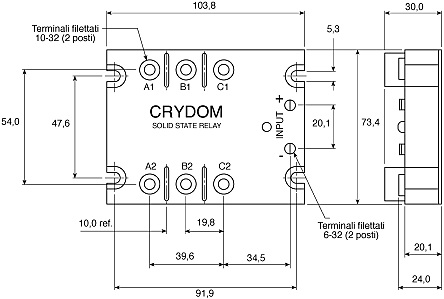 Sensata | Crydom Relay Cover, For Use With Solid-State Relays, Polycarbonate Material - KS300
Need to protect your SSR from contamination or damage? This relay cover from Sensata | Crydom is made from transparent polycarbonate to provide strong and durable protection while allowing you a clear view of the relay. It also provides effective insulation to protect against electric shock. You can use this unit to protect both single and three-phase relays, making it a versatile option.
Features & Benefits
• Pre-drilled holes for ease of installation
• Flame-retardant to prevent the spread of flames in the event of a fire
What's a solid-state relay?
A solid-state relay is an electronic switching device that will turn a circuit on or off when an external AC or DC voltage is applied across its terminals. As it contains no moving parts, it offers a longer service life than an electromechanical relay.
Where would I use a solid-state relay?
Solid-state relays are most commonly used for switching AC loads in applications such such as dimmer lights or motors. They're commonly used in the railway sector, the food and beverage industry and healthcare settings.
Approvals


Note
Temperature can affect current rating; please consult the data sheet for potential derating.
---
Specificaties
| | |
| --- | --- |
| Kenmerk | Waarde |
| Accessory Type | Relay Cover |
| For Use With | Single Phase SSRs, Three Phase SSRs |